---
Inside the GIant Fish
By Rawand Issa
$16.95

NEW RELEASE! PRE-ORDER NOW, SHIPS DEC. 10, 2022
Other items placed in the same order as this item will ship together on Dec. 10.
Through the story of a girl looking for her lost memories on a beach that no longer exists, Rawand Issa poignantly describes the effects of privatizing public beaches on the locals of the El Jiyeh town in Lebanon. A graphic memoir that is political, social and personal.
Translated from the Arabic by Amy Chiniara.
7x10"
60 pages
INTERNATIONAL SHIPPING DISCLAIMER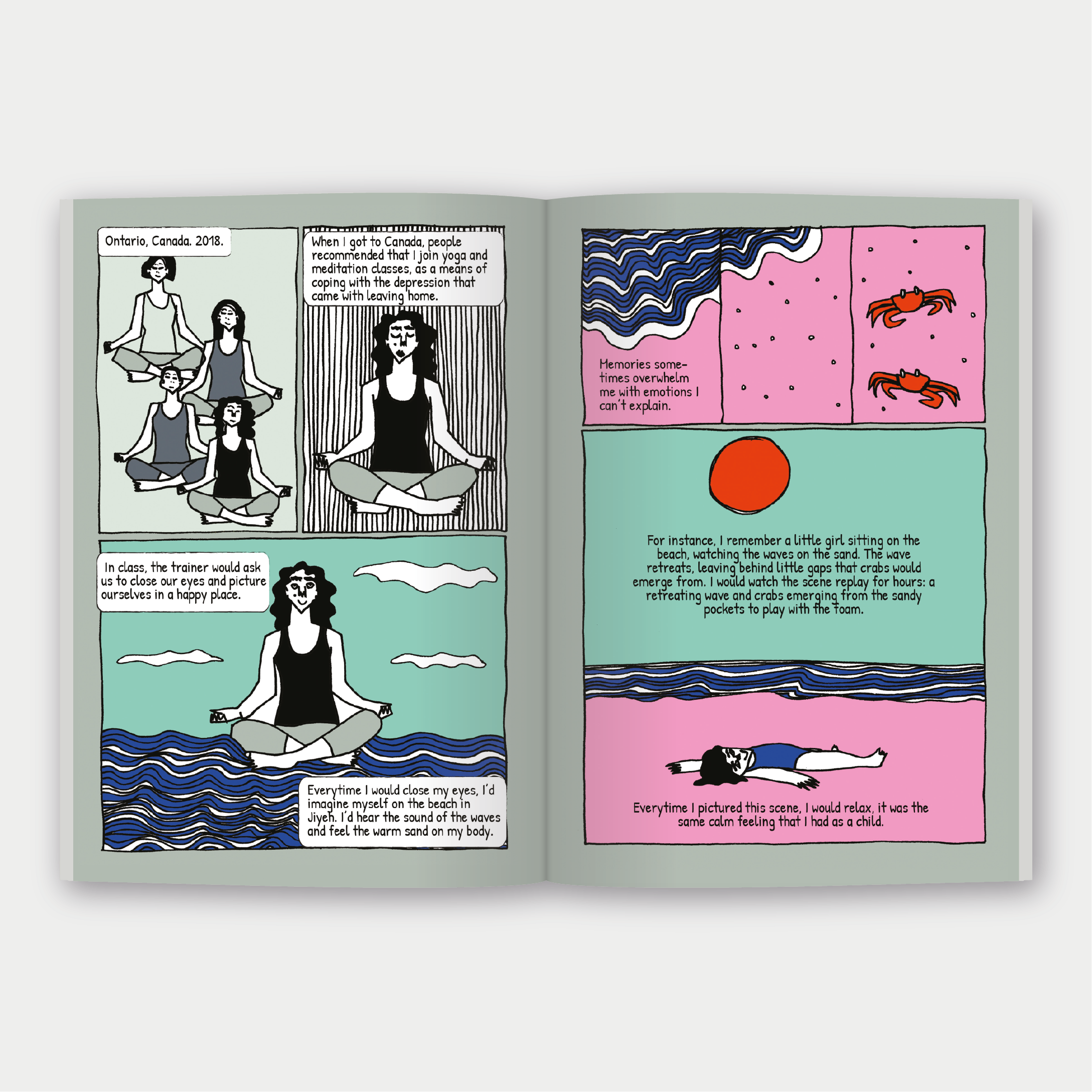 © Copyright 2022, Maamoul Press