---
NOW & THEN
Digital Anthology
$7



This is a digital PDF purchase. All proceeds from the sale of this book are donated towards disaster relief efforts in Lebanon
, where on Aug. 4, 2020, an ammonium nitrate explosion decimated the port of Beirut and laid destruction to half the city, killing hundreds, injuring thousands, and displacing hundreds of thousands. Increased donation optional/encouraged.
Collecting 36 full color illustrations, this book was made in the later half of the Digital Illustration course offered by the Graphic Design program at the American University of Beirut in 2020.
When COVID-19 forced the learning to move online, the class tried to process their newfound isolated lifestyle by working on a collective endeavor for their final project, following a brief of creating two illustrations —
what the world looks like with social distancing in the year 2020, and what it could look like in 2120.
Whether depicting a better or worse future, the goal is to inspire anyone reading the book to start thinking about imaginative solutions for potential pandemics in the future. These could be responses to another outbreak or different ways of organizing our society so that we might avoid one altogether.
Digital PDF
44 pages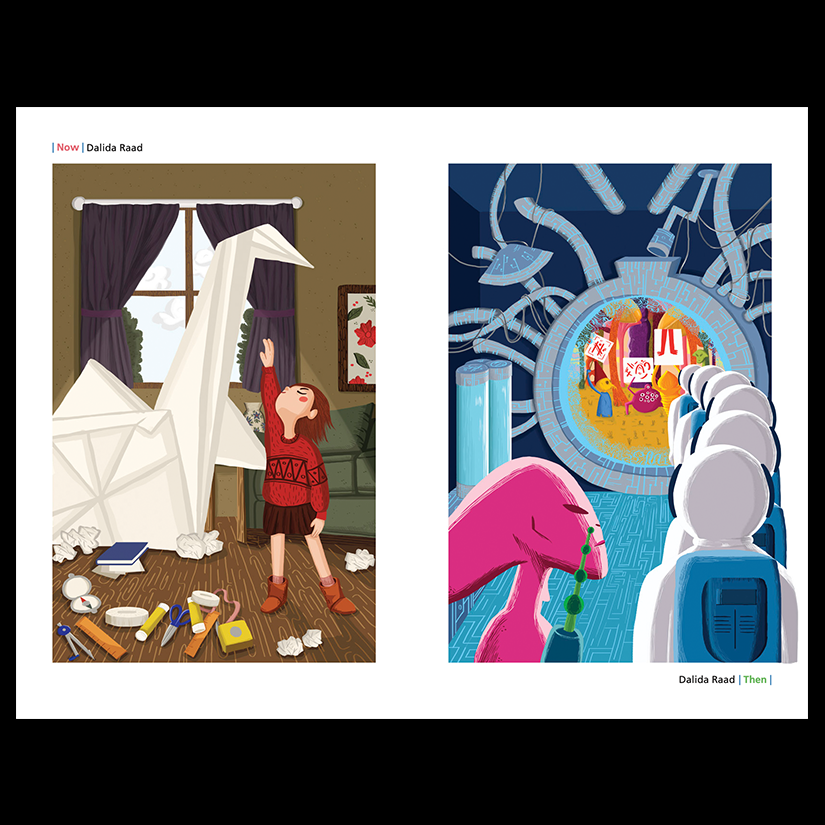 © Copyright 2022, Maamoul Press